2018 ART & BUSINESS Goma + Bukavu RDC
Project by: Sikilik Afrika + Kompanie der Kreativen
2018 ART & BUSINESS Goma + Bukavu RDC
Photos: Marina Weigl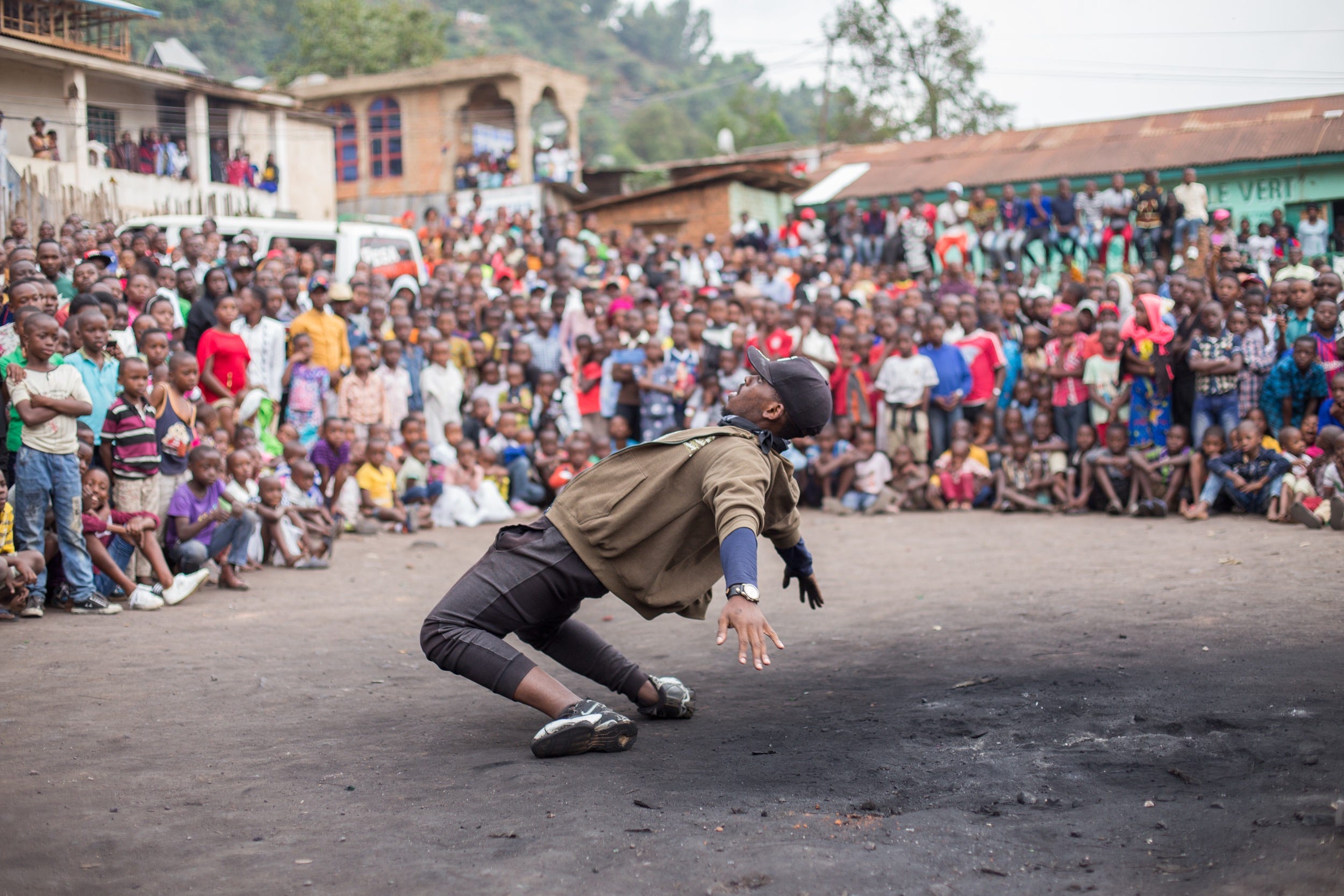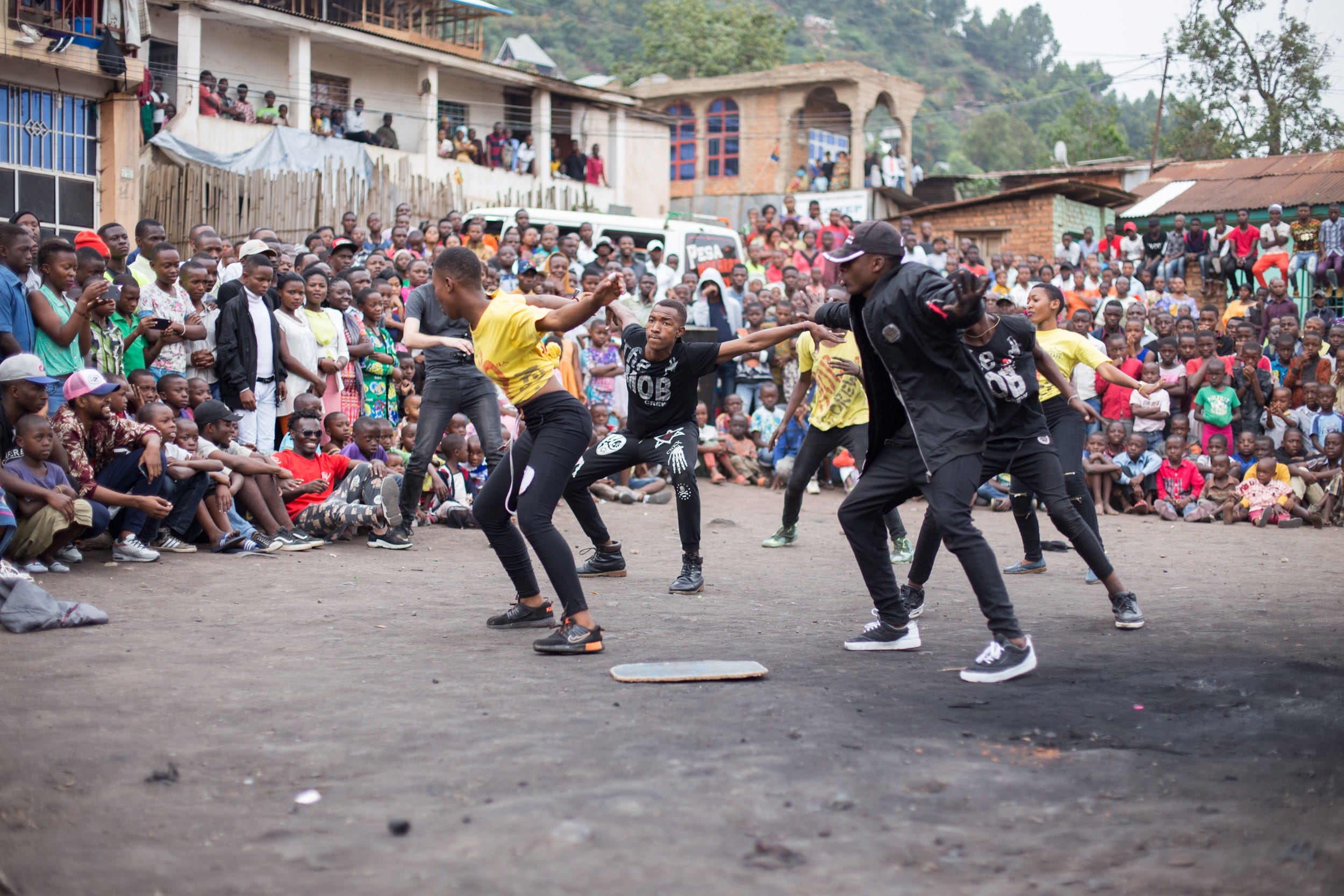 2017 FLOATING FESTIVAL GOMA RDC
Project by: Sikilik Afrika + Kompanie der Kreativen + Supertecture
FLOATING FESTIVAL 2017 GOMA RDC
The border is separating Congo and Rwanda - Lake Kivu unites both countries.
Two floating stages (one from each coast of the lake) will become a single big one at the end of the first cross-border art festival at this particular lake. People will see the swimming theatre and all its performances, music, art and architecture from boats on the water and from the coasts of both countries.
The swimming festival float will be the first "building" of a larger cultural center that shall be realized between Goma and Gisenyi within the following years.
All kinds of international artists will be able to meet here environment in order to exchange ideas and bridge all political borders.
At the same time, the cultural center and its swimming theatre shall also present the rich and finest arts of both countries from the heart of Africa to the rest of the world. That's how the western perspective and its traditional opinion of local culture can be remanifested.
The swimming festival theatre will not just be a float but an instrument and a speaker for all its visitors. Together with local artists, regional common instruments (like drums, xylophone and a natural grammophon…) will be designed and integrated.
As representatives of a new generation and equipped with cameras, instruments, brushes and paint, especially kids shall have their opportunity to share their childish reality with others and to clean up with international prejudices.
2017 Floating Festival Goma
Photos: Till Gröner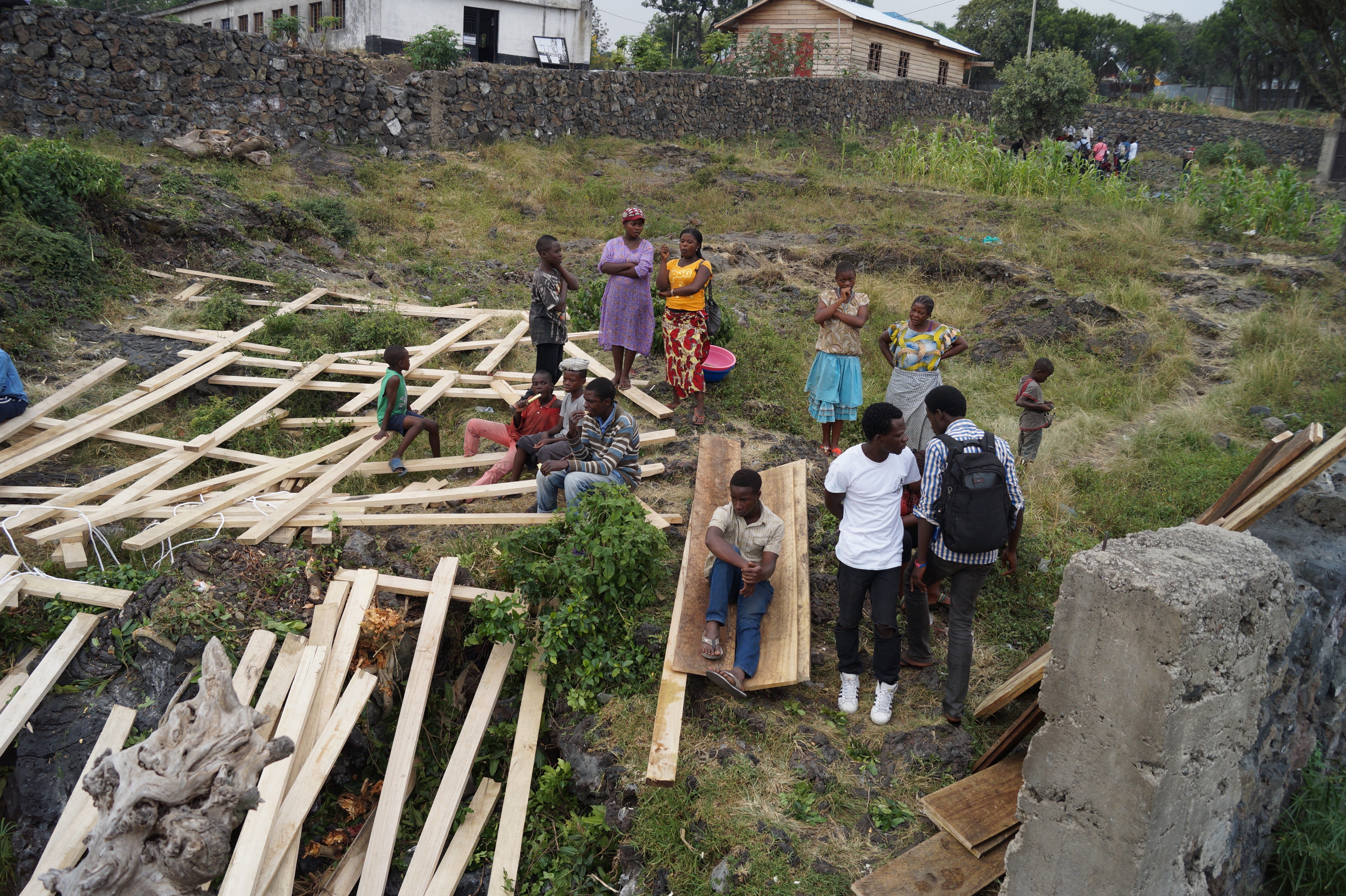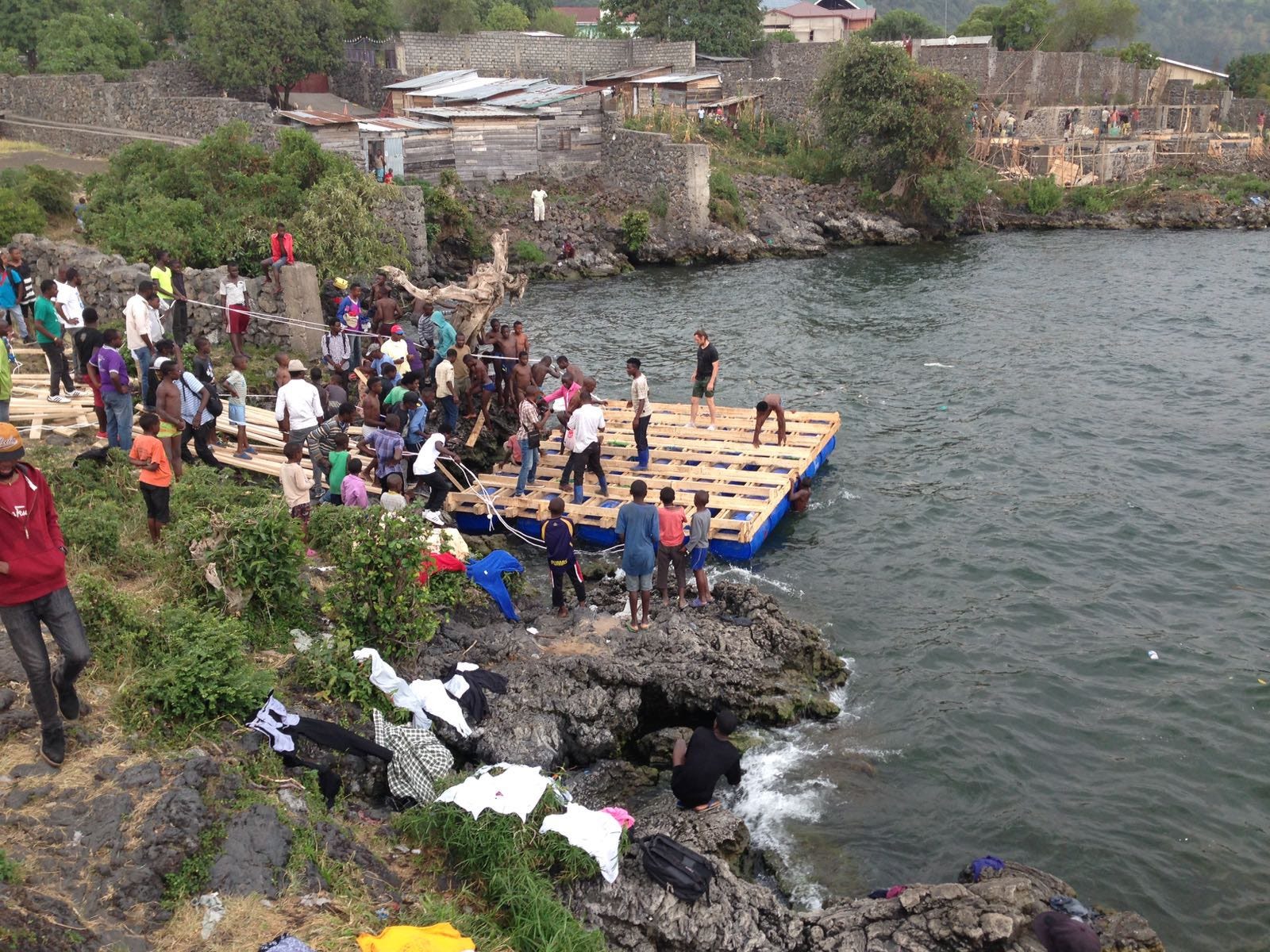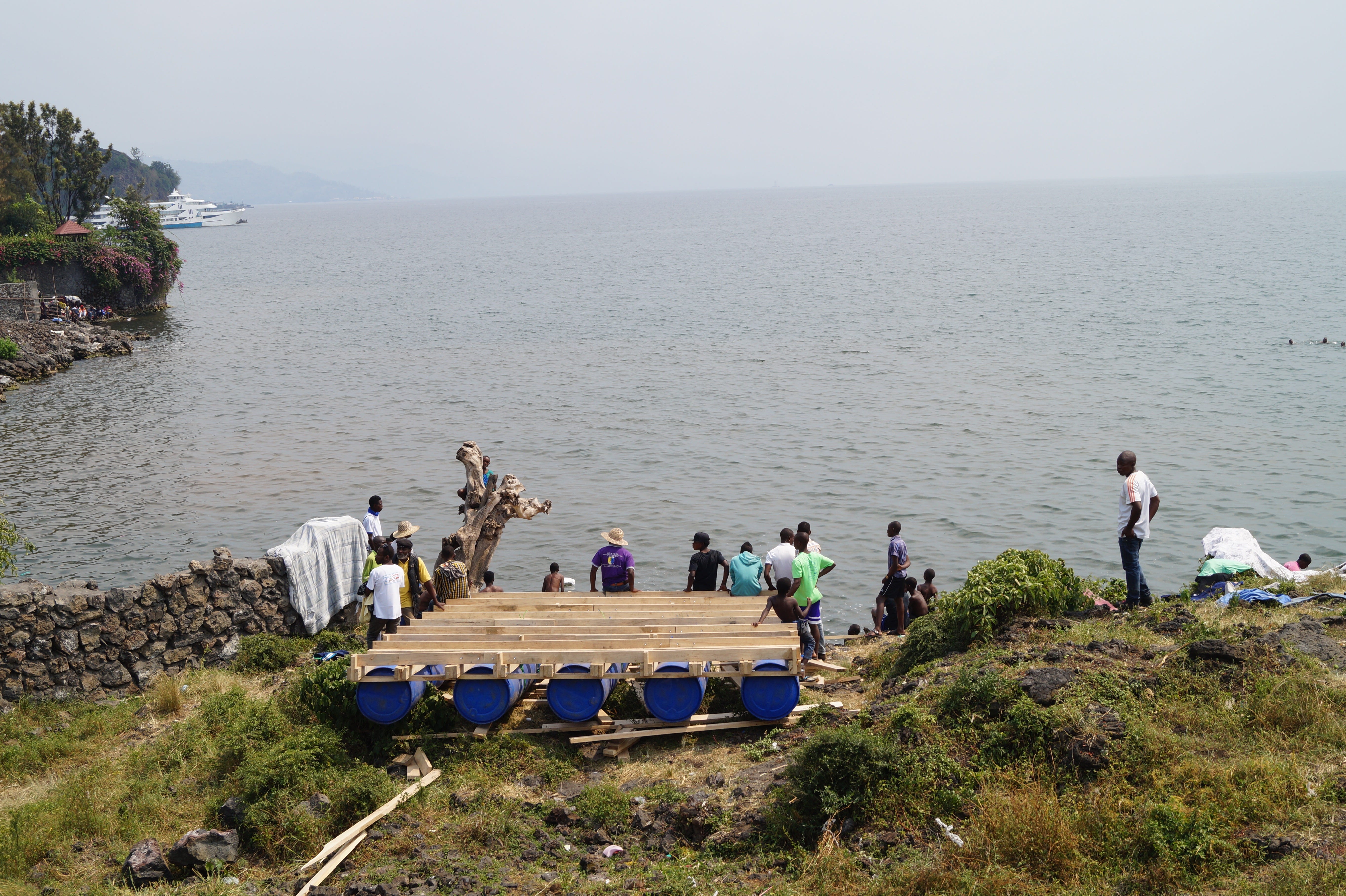 2016 SAFARI YA AMANI GOMA RDC
Photos: Marie Köhler + Jana Luck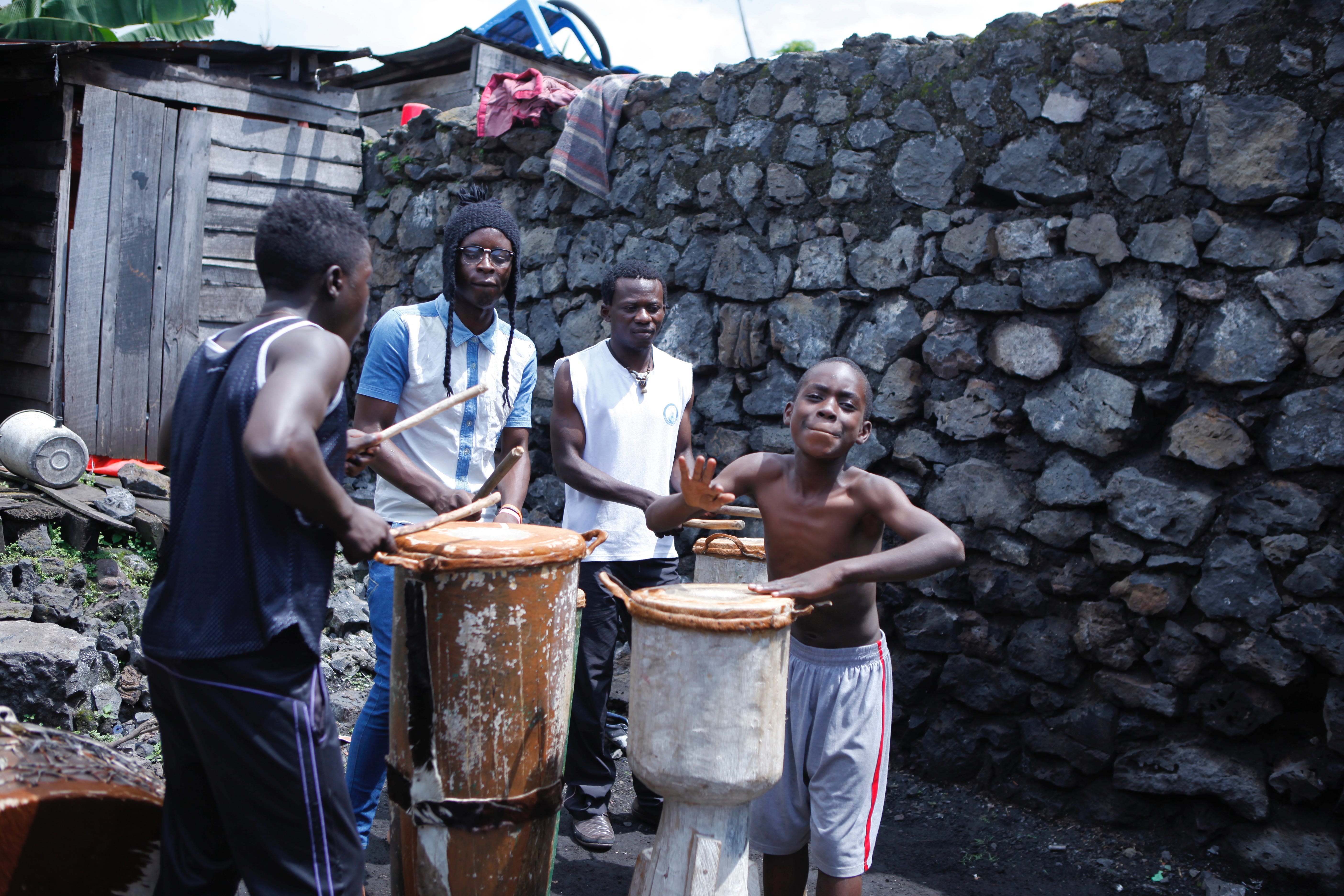 2016 SAFARI YA AMANI GOMA RDC
Project by: Sikilik Afrika + Kompanie der Kreativen